Captain Tim Maxam
Coast Guard License #1113360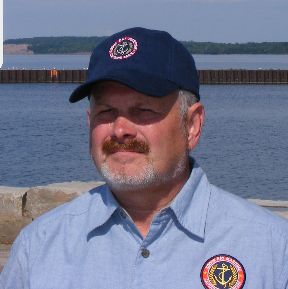 Qualifications
USCG 100 Ton Masters License, Great Lakes and Inland Waters
Towing Endorsement
First Aid and CPR Certified
Personal Information
Captain Maxam is an avid boater with over 35 years of boating experience with great respect of the open waters.   He is safety conscious, non-smoker and in good health.
Experience
Over thirty-five years of boating experience primarily on Lake Ontario, St. Lawrence River and Erie Canal.
Owner of 24' Celebrity 1988-1990
Owner of 28' Sea Ray Sundancer 1990-1994
Owner of 36' Carver Aft Cabin 2000-Present
TowBoatUS Captain, Sodus Point, 2012
 Related Affiliations
Sodus Bay Maritime Captains Association
Boat/U.S
Services Provided
Teach and train new or inexperienced boaters in on-the-water settings.
Deliver boats from one port to another.
Captain vessels carrying passengers for hire such as tour boats, charter boats and ferries on Lake Ontario and adjoining waterways or New York's Finger Lakes.
Contact Information
Phone: (585) 738-2495
E-mail: captaintimmaxam@aol.com